Descripción
Conversor Bujes Lefty a QR9
Este Conversor Bujes Lefty a QR9 adaptador permite usar unas ruedas Lefty con una horquilla standard QR9
este permite montar el buje Lefty en horquillas standard de Ø9mm x100. Las tapas entran a presión sin necesidad de herramientas, sus juntas toricas ofrecen un seguro y de facil montaje.
Nota: Este es un producto de fabricacion propia bajo demanda, el tiempo de entrega esta entre 4-5 dias
Conversión totalmente reversible
Ancho: 100mm
Compatible con bujes Woodman, DT Swiss, Mavic, Cannondale, Monkey Circus,  Progress, American Classic, Crank Brothers (con rodamiento exterior 28mm)
Para bujes Lefty, EXCEPTO bujes Tune Cannonball de rodamiento (lado cierre) exterior 24mm
Compatible para QR9
Es necesario desmontar rodamiento interior grande
Diferencias entre buje Lefty, Lefty 2.0:
http://tarreglolabici.com/wp/2017/04/diferencias-buje-lefty-lefty-2-0/
Los productos Vertical Engineering están diseñados para satisfacer las necesidades de los usuarios, que los fabricantes no quieren hacerse cargo, ya sea por falta de previsión o con afán de crear productos perecederos de vida limitada. En este sentido los Productos Vertical Engineering colaboran en un mundo mas sostenible al margen de las reglas de las políticas de consumo de la industria del ciclismo.
Vertical Enginnering products are designed to solution the need from users, problems that makers don't want to search a solution, because of lack of foresight or with a view to creating perishable products of limited life. In this regard Vertical Engineering Products collaborate on a more sustainable world outside the rules of consumer policies of the cycling industry.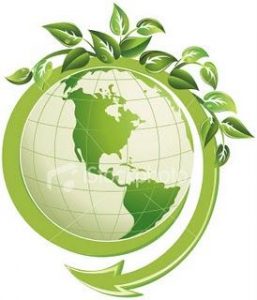 Description:
Conversor Lefty hub to QR
With this adapter can mount a standard Lefty front wheel to a standard QR9 fork with standard skewer.
The caps can mount without tools, with a pressure sytem by o-rings.
The conversion is fully reversible
Width: 100mm
Compatible with hubs Woodman, DT Swiss, Mavic, Cannondale, Monkey Circus,  Progress, American Classic, Crank Brothers (with external bearing outher size 28mm)
Only for  Lefty hubs, EXCEPT hubs Tune Cannonball and Extralite  of outher bearing 24mm
Compatible for QR9
Needs dissassembly internal bearing (disc side)
MANUAL MONTAJE/ ASSEMBLY MANUAL